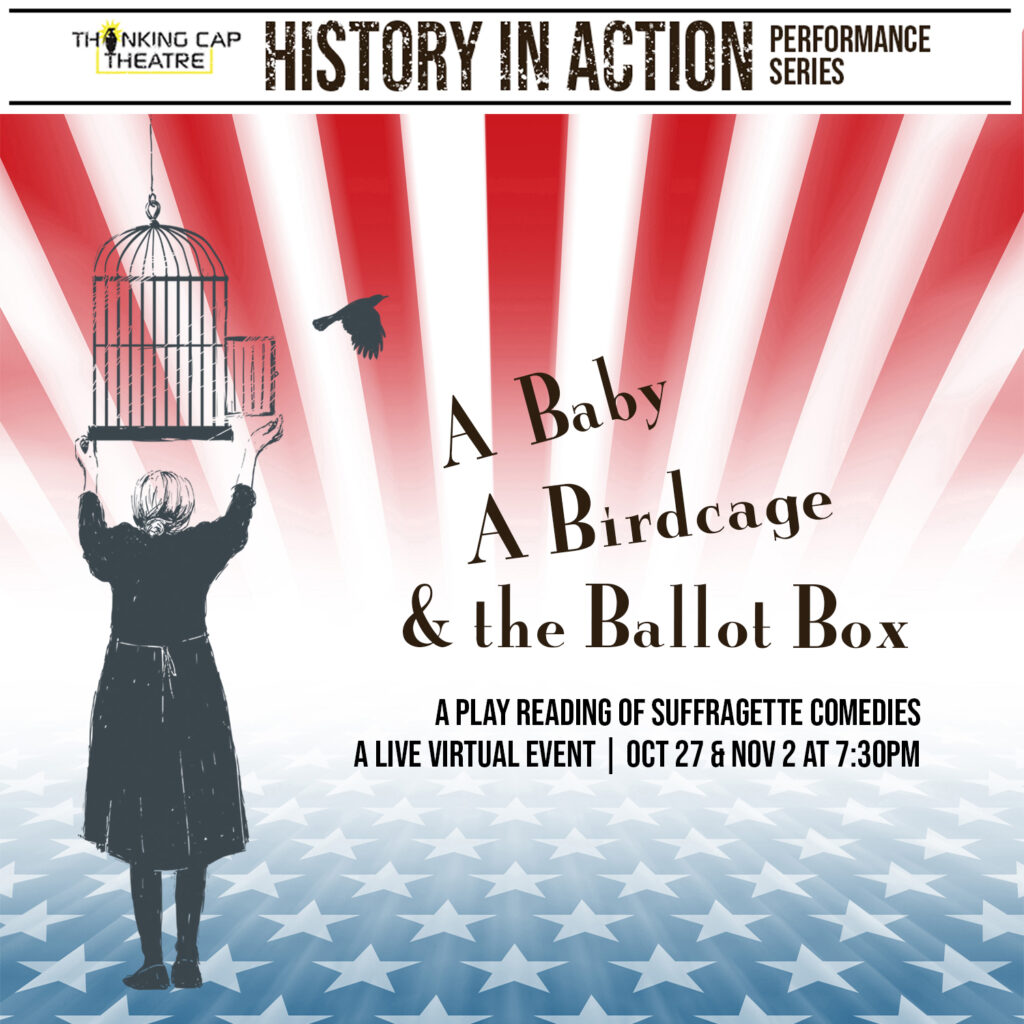 A BABY, A BIRDCAGE AND THE BALLOT BOX
A Play Reading of Suffragette Comedies - Part of Thinking Cap Theatre's HISTORY IN ACTION Series.

Make no mistake, America's Suffragettes had a sense of humor. In this special lineup, audiences will experience two vintage, suffrage propaganda plays: A Suffragette Baby (1912) by Alice C. Thompson and The Parrot Cage (1914) by Mary Shaw (1914). Dubbed "parlor plays," these short comedies were privately printed and originally intended for amateur performance at home in, you guessed it, people's parlors. In the late 1970s, while doing research at Radcliffe College, scholar Bettina Friedl rediscovered these long forgotten treasures and compiled them into a special edition. These dramatic gems humorously and pointedly tackle issues such as the work/life balance dilemma and the oppressiveness of socially-prescribed gender roles. Viewers can expect to enjoy some laughs and marvel at both how far we've come and how we've still to go in the journey for equal human rights.

This special 19th Amendment celebration is made possible through our community partnership with The League of Women Voters of Broward County and Outclique Magazine.