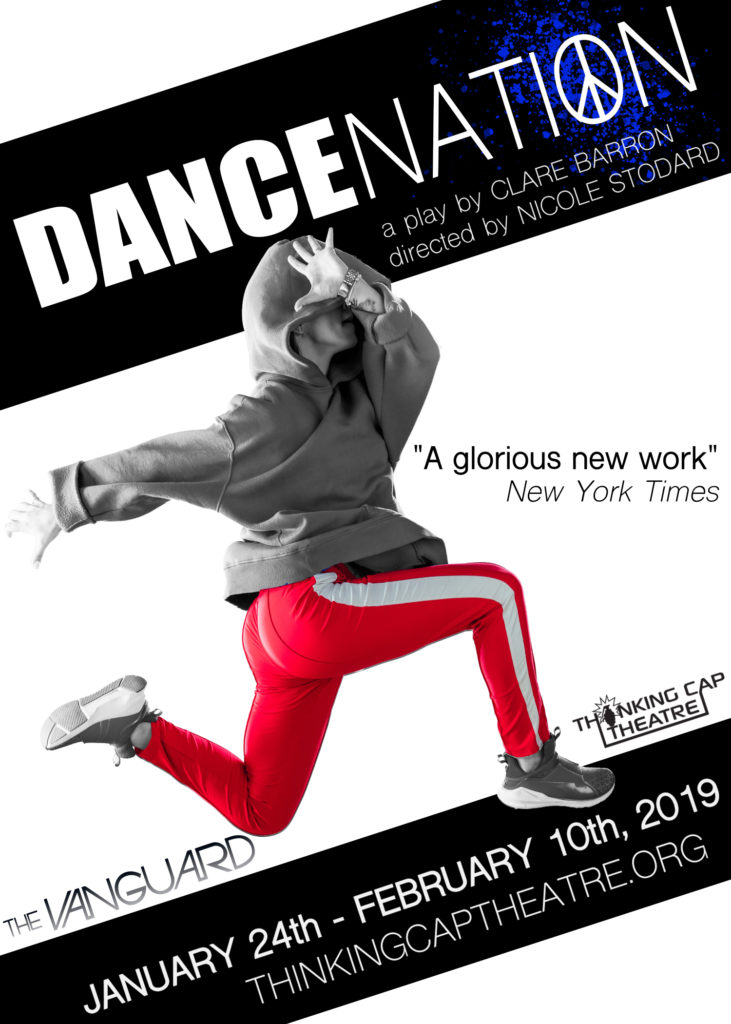 Dance Nation
Join Thinking Cap Theatre at The Vanguard for its first production of 2019!

We are delighted to have secured performance rights to this HOT NEW WORK!

Clare Barron's acclaimed comedy about competitive teen dancers premiered in NYC in the spring of 2018. Thinking Cap Theatre's production will be the play's first foray outside of NYC!

Genre: Dramatic Comedy

About the Play:
Somewhere in America, an army of pre-teen competitive dancers plots to take over the world. And if their new routine is good enough, theyll claw their way to the top at the Boogie Down Grand Prix in Tampa Bay. Thought provoking, moving, and uproariously funny, Dance Nation is a play about budding dreams, growing up, and finding one's soul in the heat of it all.

About the Playwright:
Clare Barron grew up in Wenatchee, Washington. Her plays include You Got Older (HERE/P73) Baby Screams Miracle (Clubbed Thumb Summerworks); Solar Plexus (Ensemble Studio Theatres Marathon of One-Act Plays); and a boy put this girl in a cage with a dog and the dog killed the girl (developed at The Atlantic Center for the Arts, Colt Coeur, and The Bushwick Starr). She is the 2014 P73 Playwriting Fellow. She is a member of Youngblood at EST and a recipient of an EST/Sloan grant to develop Old Four Legs a play about a prehistoric fish. She is also an actor and has appeared in Target Margins Uncle Vanya and The Tempest in NYC, and Masrah Ensembles Arabic-English production of Mud in Beirut, Lebanon. Most recently she appeared in The Consultant (Long Wharf Theater) written by Writer/Director Lab alumna Heidi Schreck.