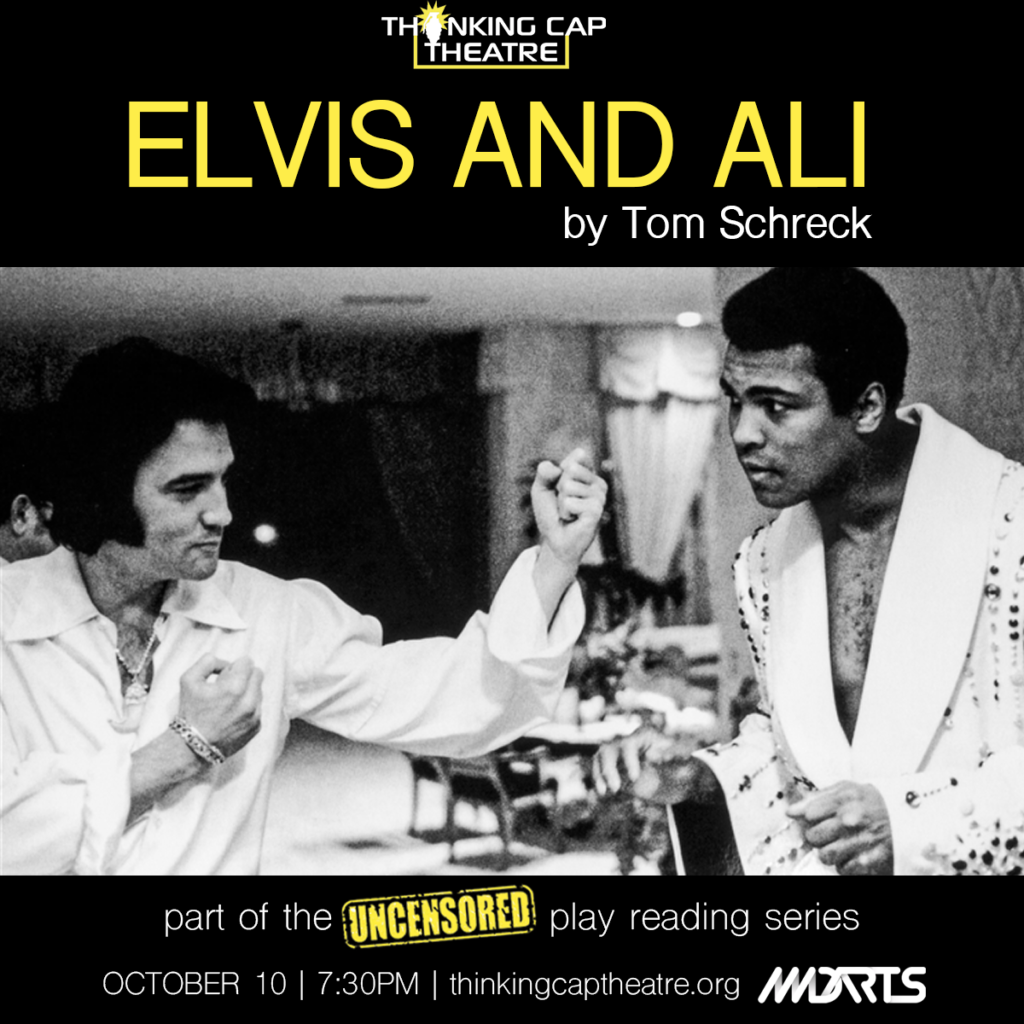 ELVIS AND ALI | play reading
A New Play about a Possible Encounter between Two American Icons

Admission price includes popcorn and a non-alcoholic beverage.

Doors open at 7:00pm. Staged reading of play will begin promptly at 7:30pm.

********************************************************************************************************************************
About the Play
As the story goes, in the mid 1970's, a frustrated Elvis Presley called Muhammad Ali for advice. Ali invited Elvis to his rural Pennsylvania training camp where they discussed life, race, family, politics, war, religion, women, and the prison of fame.

Elvis & Ali is a musical stage play about the biggest, most popular, cultural icons of the last century and what a summit between the two of them would've been like.
About the Playwright

Tom Schreck is a novelist, playwright, and feature writer.

About the Director
Carey Brianna Hart is a native Floridian born in Miami. She graduated from the New World School of the Arts. She continued her theatrical education studying Acting, Playwriting and Directing in Chicago, Illinois at the Goodman School of Drama at DePaul University. She earned a Bachelor of Fine Arts in Theatrical Studies. She has also taught with the Children's Theatre Programs of the AreaStage and M Ensemble Theatre Company. Carey has worked on stage and backstage in South Florida theatre in productions by the African American Performing Arts Community Theatre, AreaStage, City Theatre, GableStage, M Ensemble Theatre Company, Mad Cat, New Theatre, Thinking Cap Theatre, the Vinnette Carroll Theatre and the Women's Theatre Project. Carey is a company member of Thinking Cap Theatre. Carey seeks to continue contributing to the Artistic Landscape of the World.