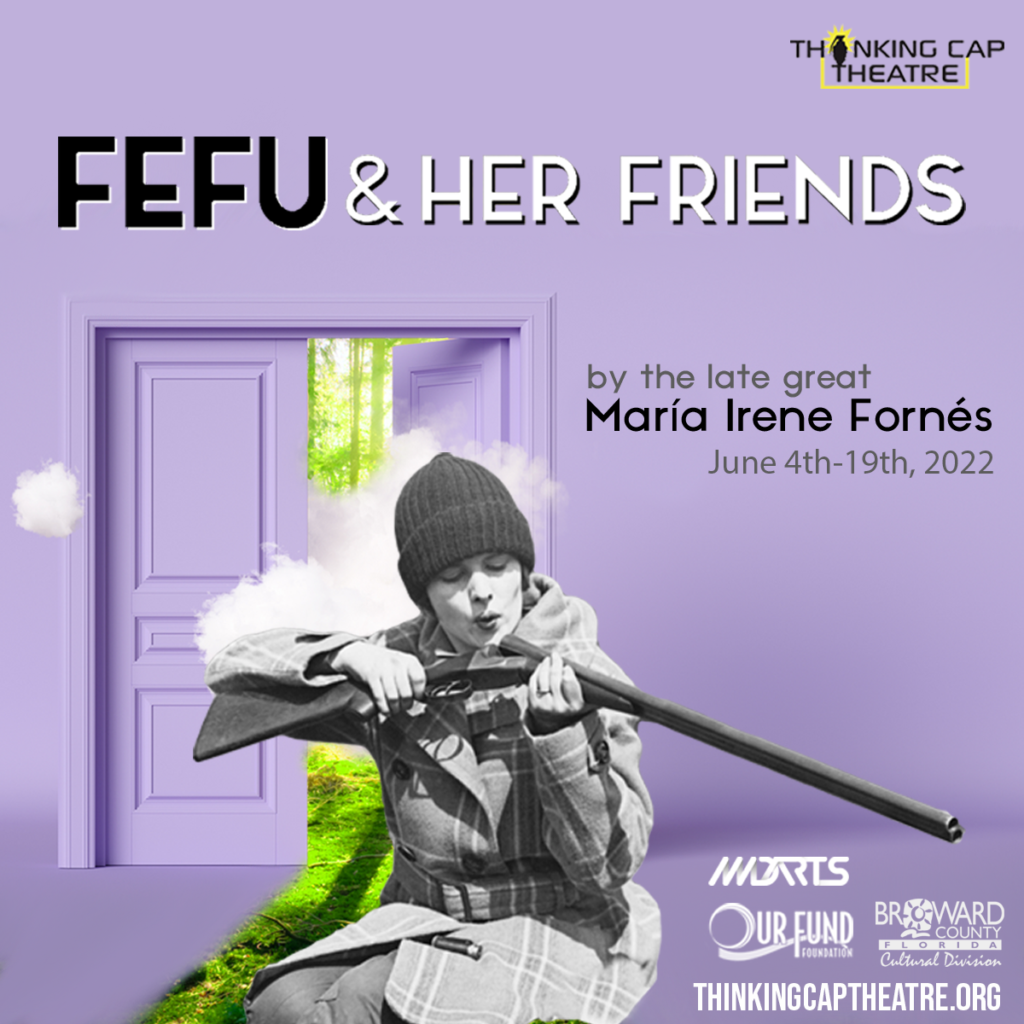 FEFU & HER FRIENDS by María Irene Fornés
A trailblazing, immersive play by the late great Obie Award winning playwright María Irene Fornés.

FEFU AND HER FRIENDS is an innovative play hailed by practitioners and scholars as one of the most important American plays in the last half century, written by the late great María Irene Fornés (1930-2018). An eight-time Obie Award winner, Fornés was a prolific author of nearly three dozen plays, a pioneer of the 1960's Off-Off Broadway movement, and an originator of site-specific and immersive theatre.
FEFU AND HER FRIENDS, which earned Fornés an Obie when it premiered in 1977, is considered by many to be the playwright's greatest work. Set in the spring of 1935 at the New England country home of the title character, the play's surface premise is simple and often comic: Fefu has gathered her friends to drink lemonade, play croquet, and plan and rehearse a fundraiser to benefit arts in education. Beneath this surface lies a probing investigation of friendship, gender, sexuality, class, and disability. The play boasts a unique structure that informs its meaning for the artists embodying the work and for the audiences experiencing it in the moment. To execute this trailblazing play, TCT will take over the black-box theatre at MAD Arts as well as four other rooms in the venue. Patrons will begin and end in the play in the black-box and in between, they will visit and eavesdrop on various 'rooms' in Fefu's home.