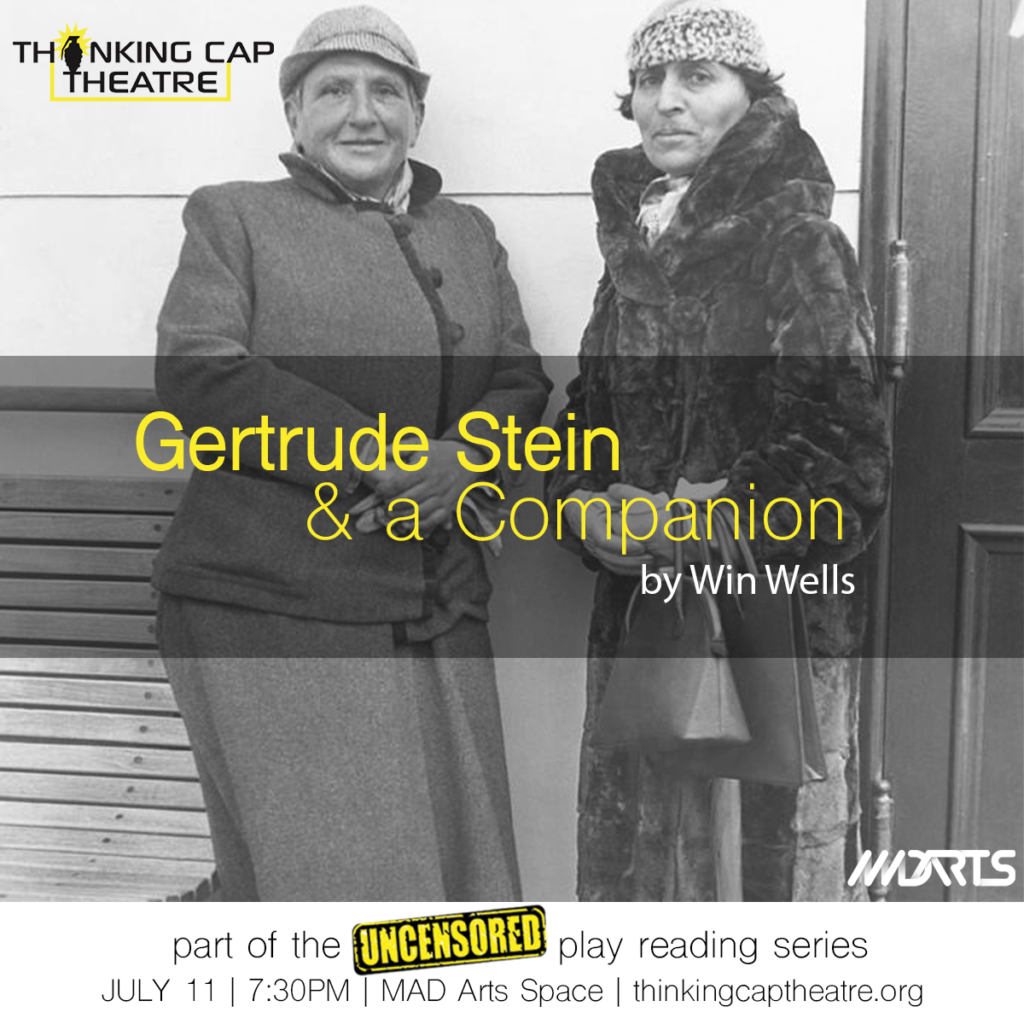 GERTRUDE STEIN AND A COMPANION | Play Reading
Welcome to the next installment of Thinking Cap Theatre's Uncensored Play Reading Series.

A reading of a brisk, fun and literate play by Winn Wells directed by Sabrina Lynn Gore

Tickets include popcorn and a non-alcoholic beverage.

ABOUT THE PLAY
"An imaginative and compelling entertainment." - Christian Science Monitor
"The evening is a joy...Brisk, fun and literate." - Gannett Newspapers

Winner! Best Play at the Edinburgh Festival
Winner! Best Play at the Sydney Theatre Festival
Winner! Vita Award for Best Play in South Africa

This extraordinary play won first prize at both the Edinburgh Festival and the Theatre Festival in Sydney, Australia, as well as the Vita Award in South Africa as Best Play. The play begins just after the death of Gertrude Stein. Her ghost returns to Alice B. Toklas and the genesis and development of their relationship is richly portrayed. Mr. Wells has truly captured the feeling, art, music and literature of Paris of those years, when Pablo and Ernest and Henri and all of Gertrude's friends spent their free time in the great writer's salon. This play is a director's dream. It flits back and forth in time as the actors play not only Gertrude and Alice but a host of famous people who were part of their lives.

GERTRUDE STEIN AND A COMPANION was first presented at the Lucille Lortel Theatre in New York City. It was directed by Ira Cirker.