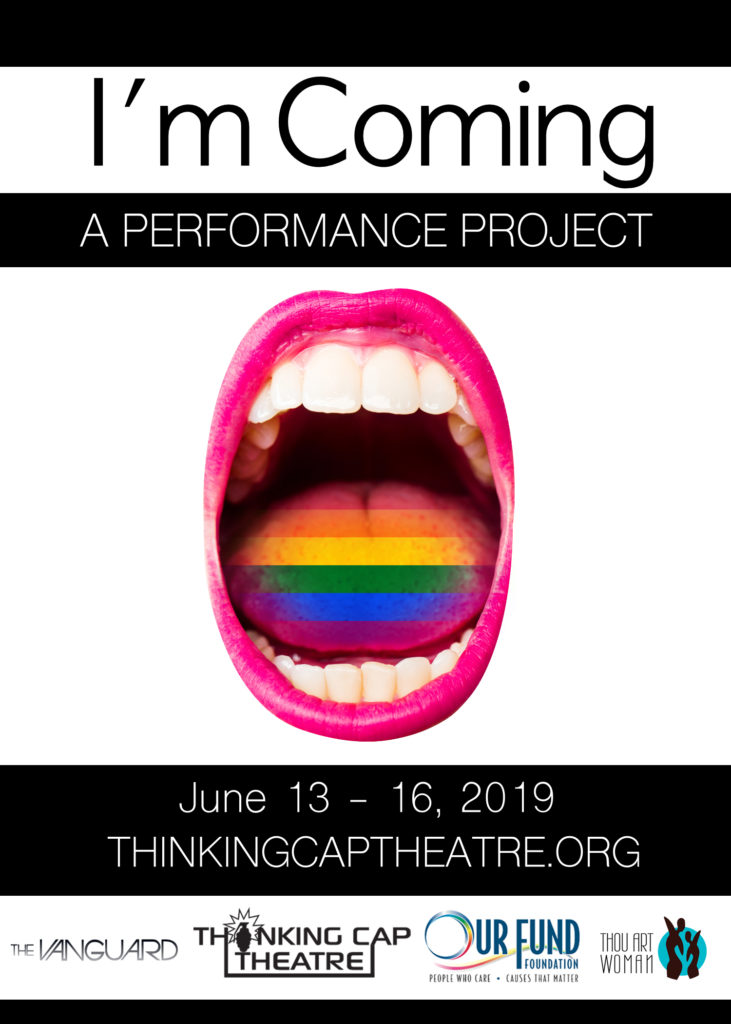 I'm Coming
Whether you have been out, are contemplating coming out, or simply know someone who has come out, you know that there's always a story associated with the experience. Some coming out stories are juicy; others are anti-climactic. But they all have one thing in common: the need to openly express one's truth.

The personal narratives of men, whether gay or straight, have dominated history. Thinking Cap Theatre, in association with Thou Art Woman and Ignite, seeks to broaden our local history by shedding light on the coming out stories of LGBTQ women and allies in the South Florida community.

Since its founding in 2010, Thinking Cap Theatre, Fort Lauderdale's award-winning professional theatre company, has programmed plays that speak to the lives of the LGBTQ. With this exciting project, made possible in part by a generous grant from Our Fund, Thinking Cap will continue to honor its commitment to nurturing acceptance of diversity on- and off-stage.



You know you want to come!