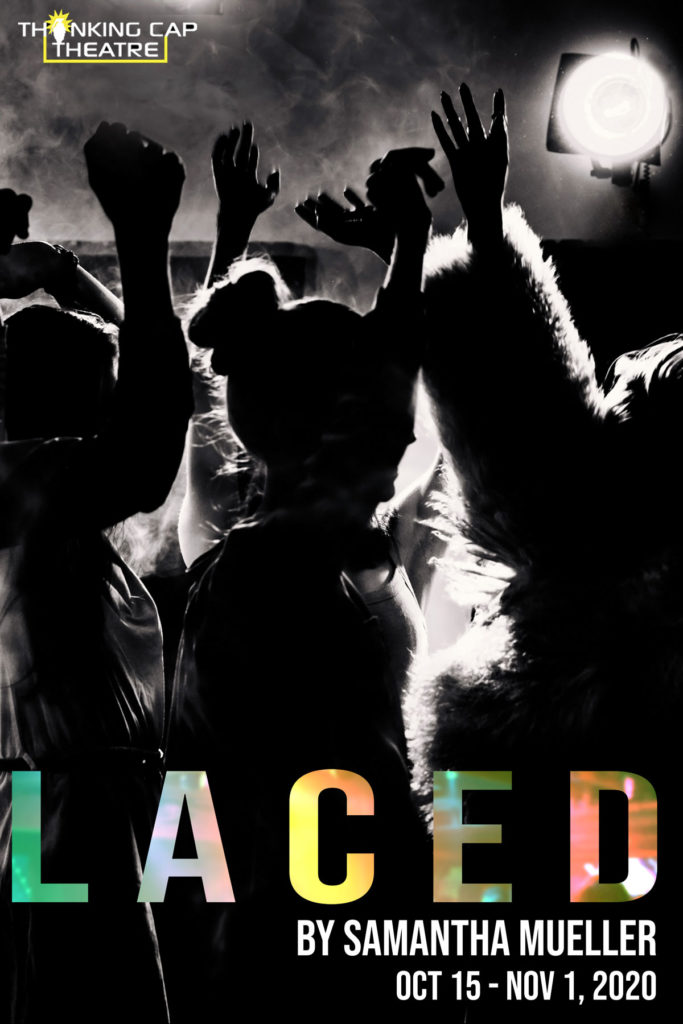 LACED
by Samantha Mueller

The time: now. The place: a queer bar in Tampa, FL. The inciting incident: political vandalism. Set on the eve of the 2020 presidential election, LACED takes audiences into the lives of three distinct young women who are struggling to come to terms with the implications of what it means for anyone to be true to themselves in a society that is at once progressive, prejudiced, and divided. If you aren't woke yet, you will be after experiencing this fierce, thought-provoking, visceral new play by Samantha Mueller, one of America's most promising, emerging playwrights. Learn more about Mueller's work on the National New Play Network.

LACED recently enjoyed its world premiere at About Face Theatre in Chicago in June 2020. Thinking Cap Theatre' production of LACED is a REGIONAL & FLORIDA PREMIERE!
Catch it while you can!

This production became a virtual performance due to COVID-19 shut downs.