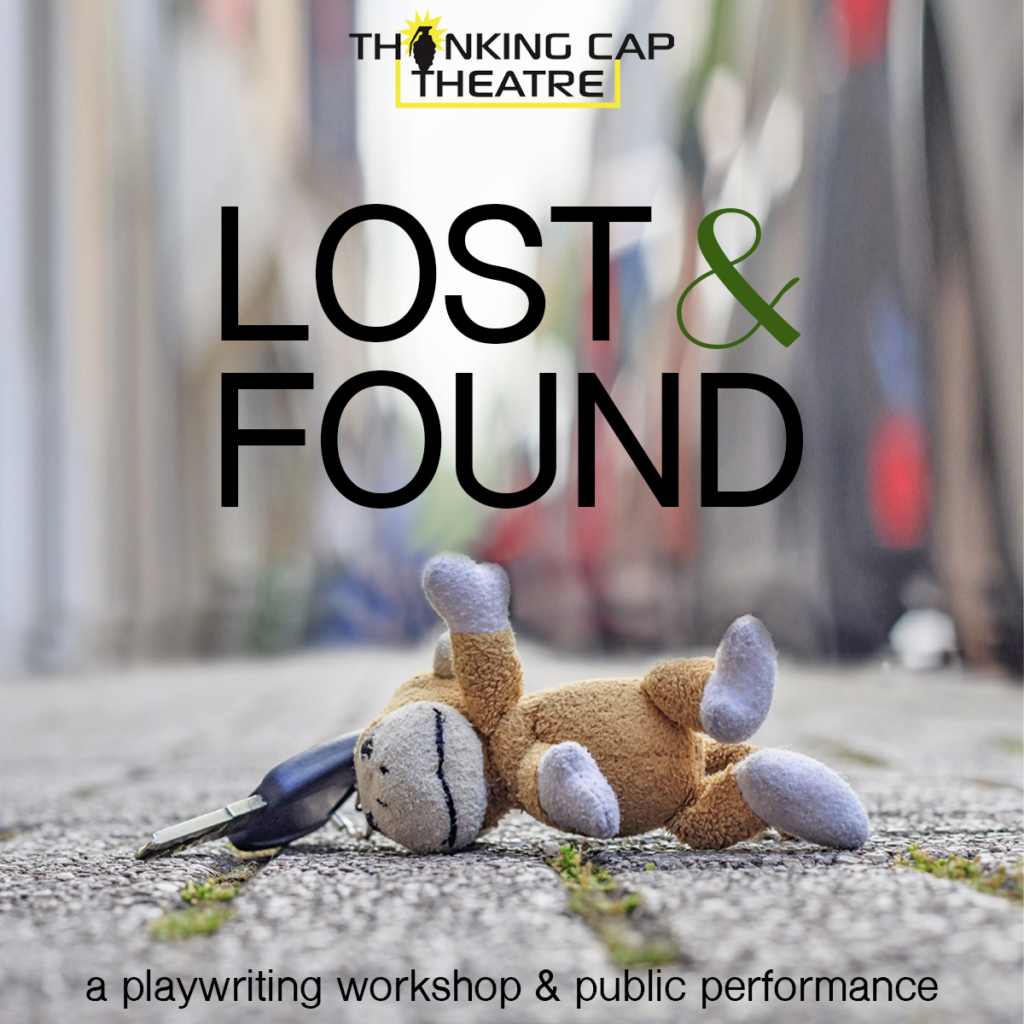 LOST AND FOUND | Playwriting Workshop
"Lost and Found" is a 6-week, intergenerational playwriting program that includes a workshop series and a rehearsal process that will culminate in a public performance of new short plays written by participants. The program's title is a nod to a method developed by Master Playwright Maria Irene Fornes (1930-2018), whose methodology will inform the workshop curriculum, and to the program's interest in exploring the role of memory and spontaneity in the creative writing process. A pioneer of the OffOff Broadway movement, the author of more than 40 plays, and the recipient of multiple Obie Awards as well as a Pulitzer Prize nomination, Fornes developed an innovative playwriting methodology that incorporates experiential (breathwork, meditation, yoga), visual (character visualization), spontaneous (found texts and objects), and communal (group writing, group witnessing of new work) exercises. The Fornes method is highly accessible for new or early career writers and frequently liberating for more experienced ones. Nicole Stodard, TCT's Artistic Director, who is a member of the Fornes Institute, has taught the Fornes method, has directed plays by Fornes, and hosts the podcast series "The Future is Fornes", will lead the workshop sessions along with TCT's Managing Director and workshop facilitator Bree-Anna Obst.

Activities and Timeline
From start to finish, the program will be six weeks in duration. The workshop series will consist of four virtual sessions delivered via Zoom on Wednesday evenings. Workshop sessions will include a combination of reading and discussion of selected plays by Fornes as well as instruction and practical application of the Fornes playwriting method. The workshop sessions have the following aims: to expose participants to new methods of sparking creativity; to foster participants' writing skills; to cultivate a sense of community, belonging, and rapport among artist facilitators and participants; to provide instrumental feedback to participants during the revision process that will prepare them for the public performance and future playwriting endeavors.

Rehearsal and Public Performance
The rehearsal process will include virtual sessions delivered via Zoom and two in-person rehearsals (Sunday, June 18, Saturday, June 24) prior to the public performance. The rehearsal process will afford participants the opportunity to develop their new plays with the support of professional artists assembled by Thinking Cap Theatre. A play is not fully realized until it meets an audience; therefore, this program will culminate in a live public performance that will afford participants the opportunity to experience audience reception and notate scripts for further revision.

Cost to Participate
There is a $50 non-refundable registration fee.
This project is sponsored in part by the Department of State, Division of Arts and Culture, the Florida Council of Arts and Culture and the State of Florida" (Section 286.25, Florida Statutes).

Who Can Participate
This workshop is open to both aspiring and established writers. No prior playwriting experience is required to participate.
Participants must be 18 or older.

Workshop Format & One-on-One Sessions
Workshop sessions will be held via Zoom on Wednesdays from 7pm-9pm EST.
Workshop Dates: May 10, 24, 31 and June 7
Participants will be provided Zoom links for all sessions when they register.
After the 3rd workshop, participants will have a one-on-one session via Zoom with a workshop facilitator. These sessions will be scheduled via Calendly.

Requirements
Participants must submit writing drafts by deadlines provided.
Participants must have access to reliable internet and a computer.
Participants will be allowed one excused absence from the workshop sessions; absences beyond that may compromise the inclusion of the participant's writing in the public performance on June 25.
Participants must maintain regular communication with workshop leaders via email.

Public Performance
Works developed during this series will enjoy a live public performance in the form of a staged reading.
The staged reading will be held on Sunday June 25 at MAD Arts in Dania Beach.