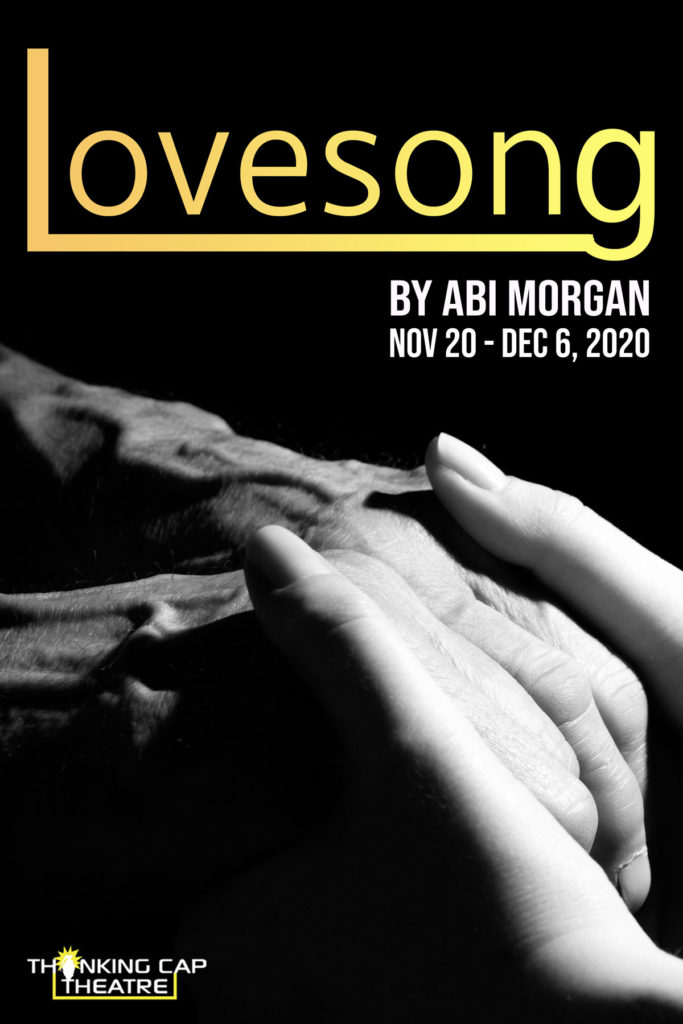 LOVESONG (POSTPONED)
by Abi Morgan

With LOVESONG, the accomplished producer, screenwriter (The Iron Lady, 2011; The Suffragette, 2015) and playwright Abi Morgan offers audiences a emotionally, viscerally, an visually moving examination of love, from its youthful inception to its golden maturity. Moving back and forth in time, the play imaginatively and grippingly explores the intricacies of a long term romance, the highs and lows that couples must endure if they are to grow together gracefully, not apart.

Morgan developed LOVESONG with the world class, innovative UK-based company, Frantic Assembly. Thinking Cap Theatre's production will be a Regional Premiere.

This MUST-SEE -PLAY play will take your breath away. Reserve your tickets today.