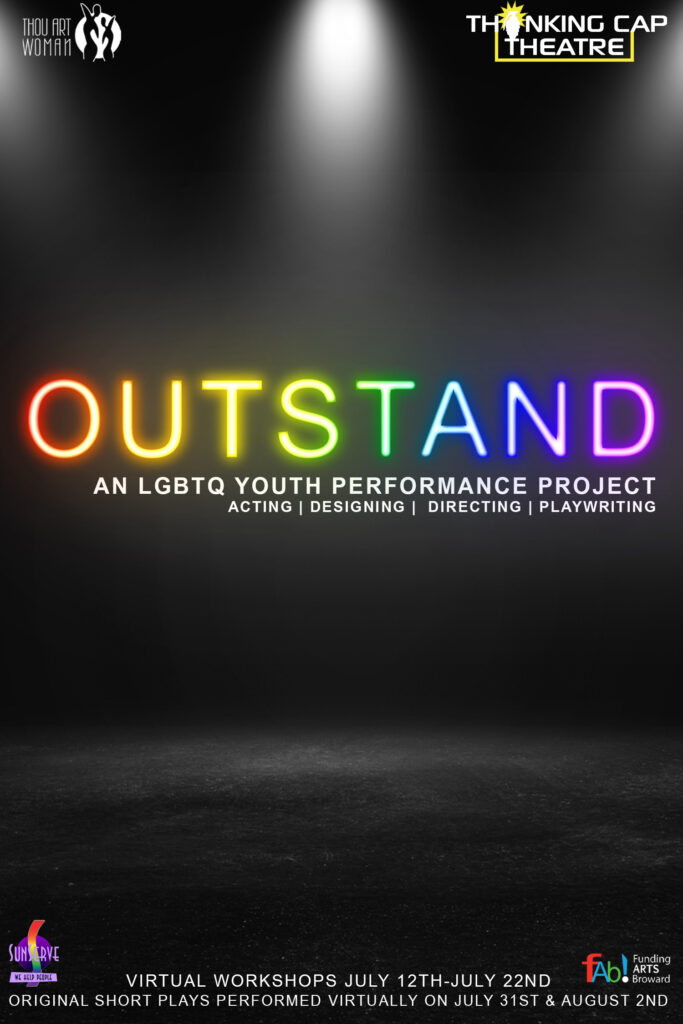 OUTSTAND: An LGBTQ Youth Performance Project Workshops
OutStand is a performance project that will unite LGBTQ youth (13-23 year olds) with professional theatre artists at Thinking Cap Theatre in order to provide a safe, creative space to share and transform coming out stories into original, short plays. These short plays will be generated, written, rehearsed and filmed via Zoom during eight workshops in July.

WORKSHOP DATES/TIMES
Monday July 12th from 3pm-5pm
Tuesday July 13th from 3pm-5pm
Wednesday July 14th from 3pm-5pm
Thursday July 15th from 3pm-5pm
Monday July 19th from 3pm-5pm
Tuesday July 20th from 3pm-5pm
Wednesday July 21st from 6pm-10pm
Thursday July 22nd from 6pm-10pm

The workshops will cover all aspects of performance making; playwriting, acting, directing and designing.

The plays will be virtually premiered with a post show talkback on July 31st at 7pm and will have an encore streaming on August 2nd at 7pm.

If you have any questions, please email Thinking Cap Theatre's Managing Director, Bree-Anna Obst, breeanna@thinkingcaptheatre.org

This program is supported by Funding Arts Broward, supporting innovative local visual and performing arts in Broward County and Thou Art Woman.