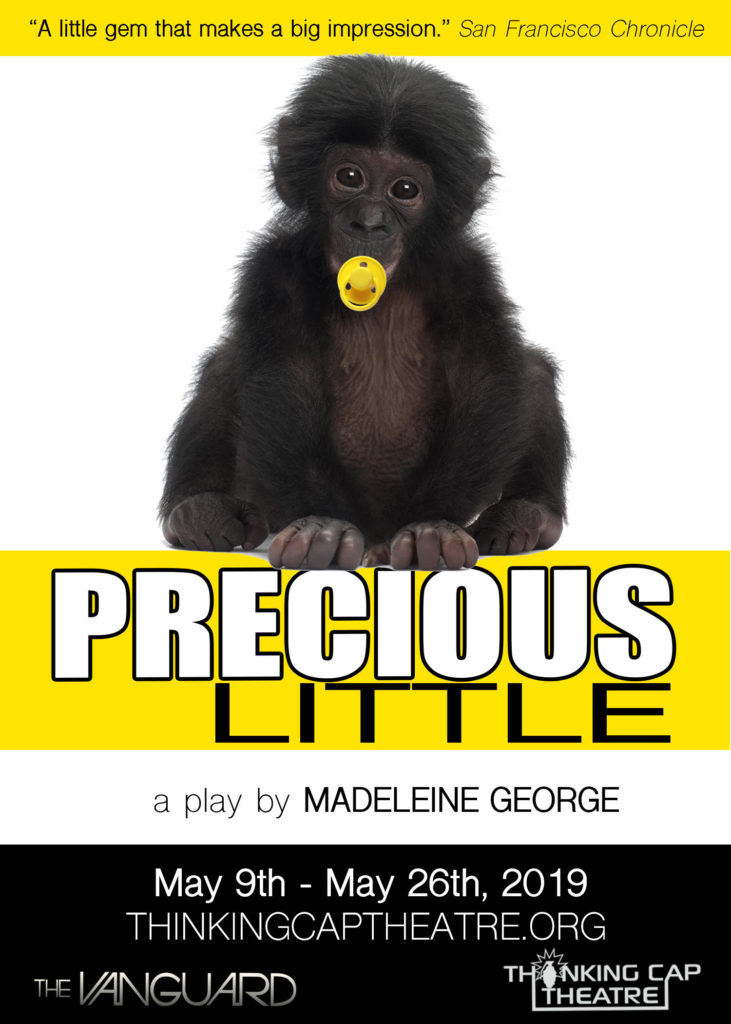 Precious Little
Genre: Dark Comedy

About the Play:

Brodie, a gifted linguist, learns unsettling news about the baby she carries. Unable to get comfort from her girlfriend, she finds it in the two least likely sources imaginable: the elderly speaker of a vanishing language and a gorilla at the zoo.

About the Playwright:

Madeleine George's plays The (curious case of the) Watson Intelligence (Pulitzer Prize finalist), Seven Homeless Mammoths Wander New England (Susan Smith Blackburn finalist), Precious Little, and The Zero Hour (Jane Chambers Award, Lambda Literary Award finalist), have been produced by Playwrights Horizons, 13P, Clubbed Thumb, Shotgun Players in Berkeley, City Theatre in Pittsburgh, Theater Wit in Chicago, and Perseverance Theater in Alaska, among other places. She has received a Whiting Award, the Princess Grace Playwriting Fellowship, and two MacDowell Fellowships, and she holds commissions from the Sloan Foundation/Manhattan Theatre Club, the Big Ten Theatre Consortium, and the Children's Theatre Company in Minneapolis. Madeleine is a resident playwright at New Dramatists, a founding member of the Obie-Award-winning playwrights collective 13P (www.13p.org), and the Mellon Playwright in Residence at Two River Theater in Red Bank, New Jersey.