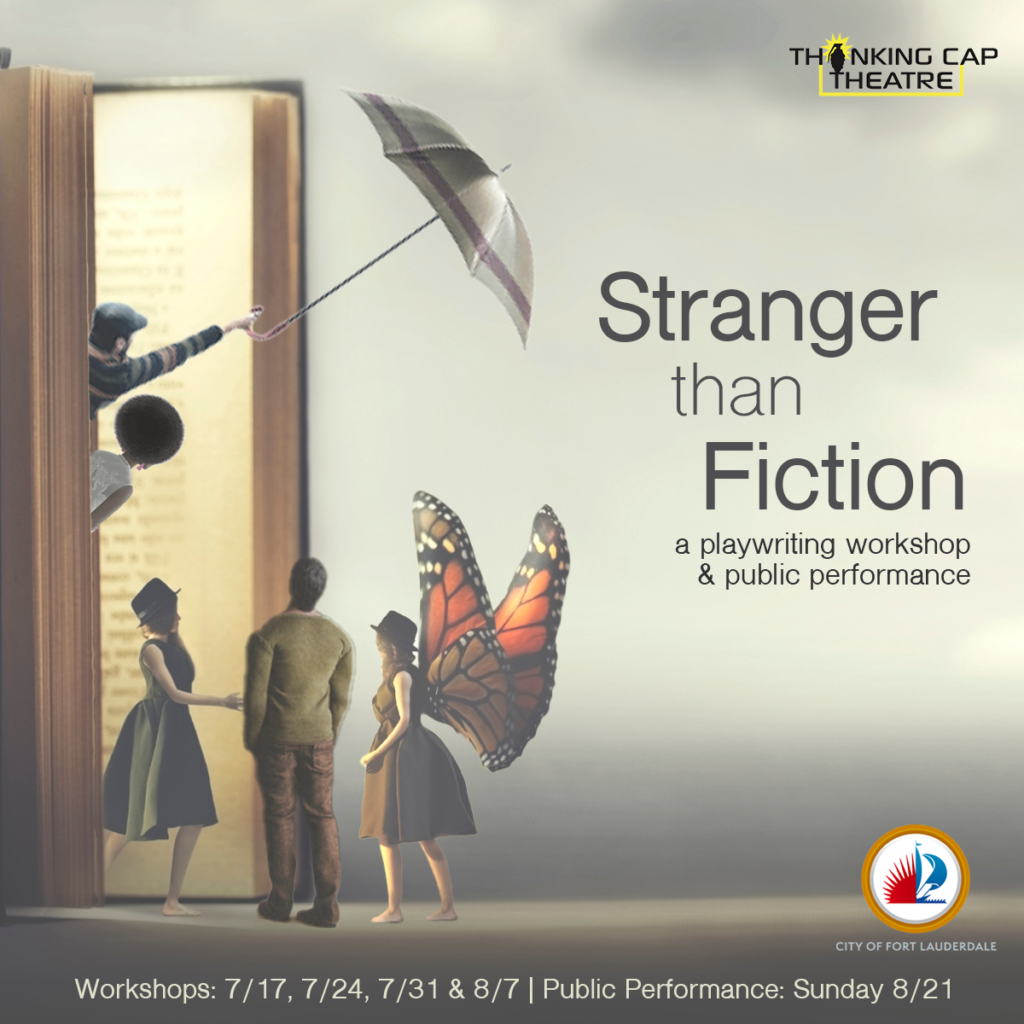 STRANGER THAN FICTION | playwriting workshop & public performance
In the satirical poem Don Juan (1823), the English Romantic poet Lord Byron writes:

"'Tis strange - but true; for truth is always strange; Stranger than fiction; if it could be told, How much would novels gain by the exchange!" With this sentiment in mind, this exploratory writing workshop invites participants to mine personal histories and historical narratives alongside found objects and texts to write original monologues, scenes, and short plays about the human condition. This workshop can accommodate up to 12 participants. Participants will be confirmed on a first come/first served basis while spots remain.

Cost to Participate
• There is a $25 non-refundable registration fee.
• This project is made possible by a grant from the City of Fort Lauderdale; therefore, no tuition is required.

Who Can Participate
• This workshop is open to both aspiring and established writers.
• Participants must be 18 or older.

Workshop Format
• Workshop sessions will be held via Zoom on Sundays from 3:30-6pm EST.
• Workshop Dates: July 17, 24, 31 & August 7
• Participants will be provided Zoom links for all sessions when they register.

Requirements
• Participants must submit writing drafts by deadlines provided.
• Participants must have access to reliable internet and a computer.
• Participants will be allowed one excused absence from the workshop sessions; absences beyond that may compromise the inclusion of the participant's writing in the public performance.
• Participants must maintain regular communication with workshop leaders via email.

Public Performance
• Works developed during this series will enjoy a live public performance in the form of a staged reading in Fort Lauderdale.
• Sunday August 21; location TBD.