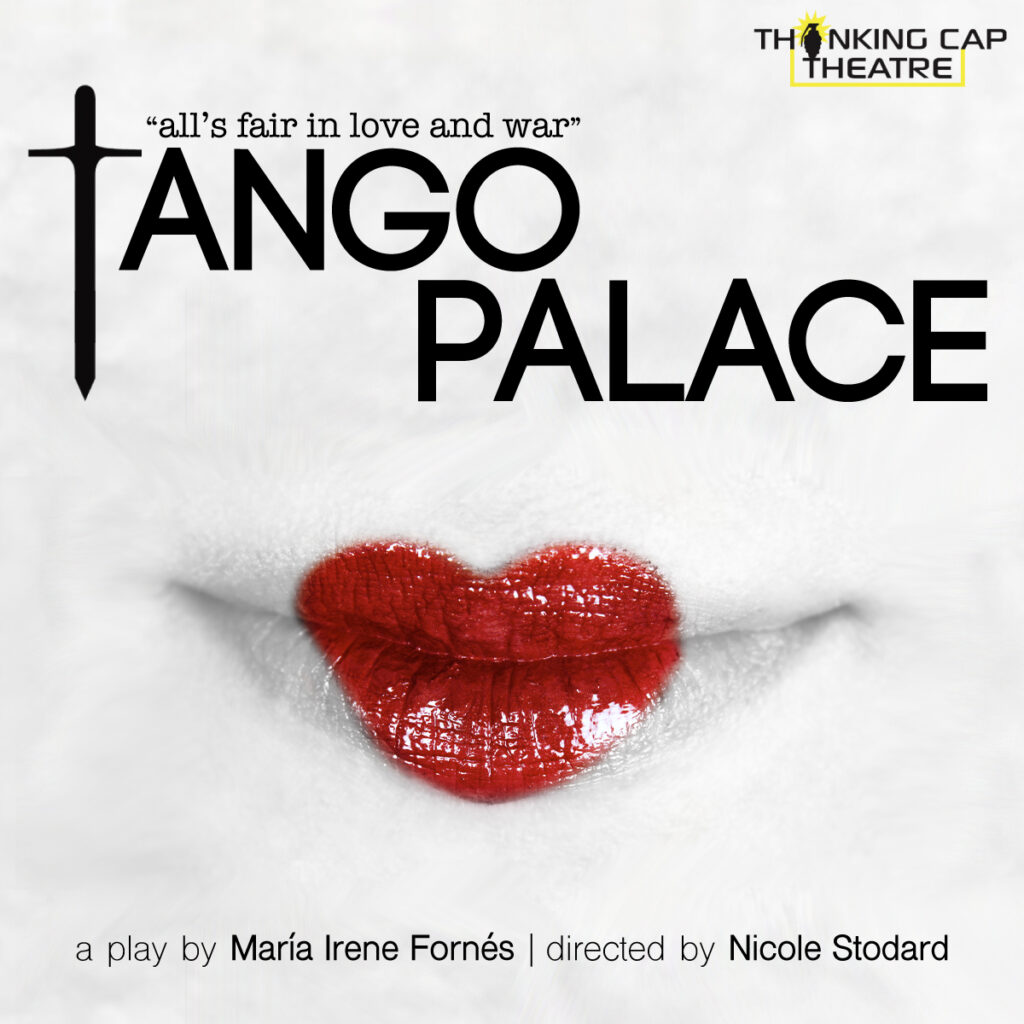 TANGO PALACE by María Irene Fornés
Directed by Nicole Stodard

PERFORMANCE DATES AT THE BROWARD CENTER FOR THE PERFORMING ARTS
Friday, October 27, 2023 | 7:30pm
Saturday, October 28, 2023 | 2:00pm
Saturday, October 28, 2023 | 7:30pm
Sunday, October 29, 2023 | 3:00pm
Tuesday, October 31, 2023 | 7:30pm
Wednesday, November 1, 2023 | 7:30pm
Thursday, November 2, 2023 | 7:30pm
Friday, November 3, 2023 | 7:30pm


TCT's first production at the Broward Center for the Performing Arts will be TANGO PALACE, an early play by the late great master playwright and Pulitzer nominee, María Irene Fornés (1930-2018). A nine-time Obie Award winner, Fornés was a prolific author of nearly forty plays, a pioneer of the 1960's Off-Off Broadway movement, and an originator of site-specific and immersive theatre. In TANGO PALACE, written in late 1962 and first staged in 1963 in San Francisco, Fornés reveals her indebtedness to Samuel Beckett's absurdism, Oscar Wilde's wit, and a modern camp style that her one-time lover Susan Sontag captured in her lanmark essay, "Notes on Camp." TANGO PALACE, a dark, funny, and whimsical examination of perilous passion, tests the limits of the age-old saying that 'all is fair in love and war.' When TANGO PALACE premiered, it was so successful that Arthur Ballet quickly anthologized it in Playwrights for Tomorrow. TANGO PALACE will resonate with anyone who's ever tangoed with a tumultuous lover and lived to tell. Guests can visit Thinking Cap Theatre's website to register for free public programming that complements this main stage production; this additional programming includes talkbacks with the director, cast, and Fornés and Tango scholars, as well as audience tango instruction with the production's choreographer after the Saturday, October 28th, 7:30pm performance.

Tango Palace is sponsored in part by the State of Florida through the Division of Arts and Culture and the National Endowment for the Arts, a grant from The Our Fund Foundation, an LGBTQ community foundation, Broward County Cultural Division The Rezeppa Family Foundation and The Warten Foundation, with support from the Broward Center's Arts Access Program. Funding for Tango Palace supplementary programming was provided through a grant from Florida Humanities with funds from the National Endowment for the Humanities. Any views, findings, conclusions or recommendations expressed by Thinking Cap Theatre do not necessarily represent those of Florida Humanities or the National Endowment for the Humanities.
Sponsors and Community Partners