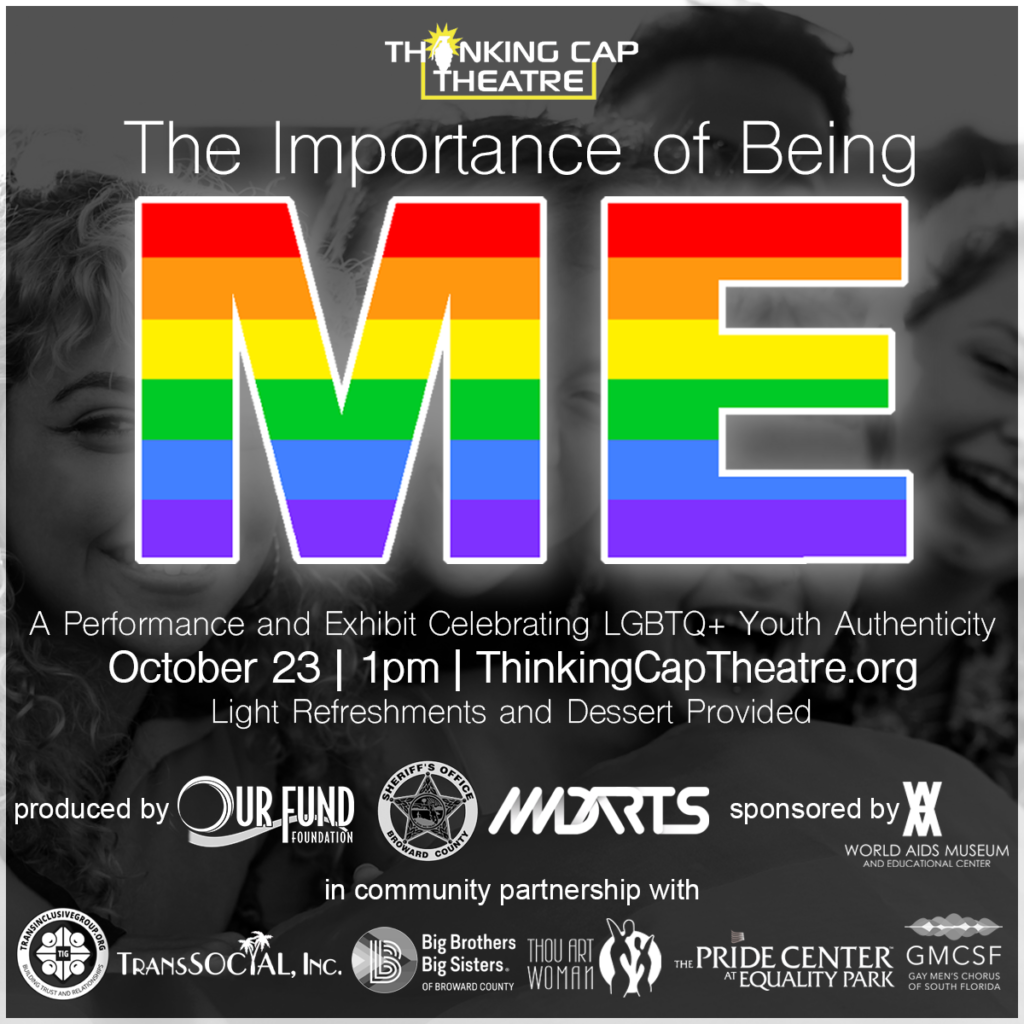 THE IMPORTANCE OF BEING ME
A Theatrical Performance & Art Exhibit featuring new original work by LGBTQ Youth from Around the Country

Admission includes light hors d-oeuvres from 1:00-2:00pm and dessert following the performance.

The performance will begin at 2pm.

Join Thinking Cap Theatre at Mad Arts during LGBTQ History Month for The Importance of Being Me, an interdisciplinary youth art program inspired by Oscar Wilde (The Importance of Being Earnest), who was imprisoned in 1895 for "a love that dare not speak its name." This event is the capstone of work created by 20 LGBTQ youth nationwide during the summer of 2022. The youth explored Wilde's legacy of authentic self-expression and social critique through art as a launching pad to create self-affirming art of their own. The event lineup will include monologues, short plays, poetry, drawing, painting, sculpture, and digital art.

This program is made possible by Our Fund Foundation, Broward County Sheriff's Office and MAD Arts, sponsored by The World Aids Museum, and in community partnership with TransInclusive Group, TransSocial INC, Big Brothers Big Sisters of Broward County, and Thou Art Woman.