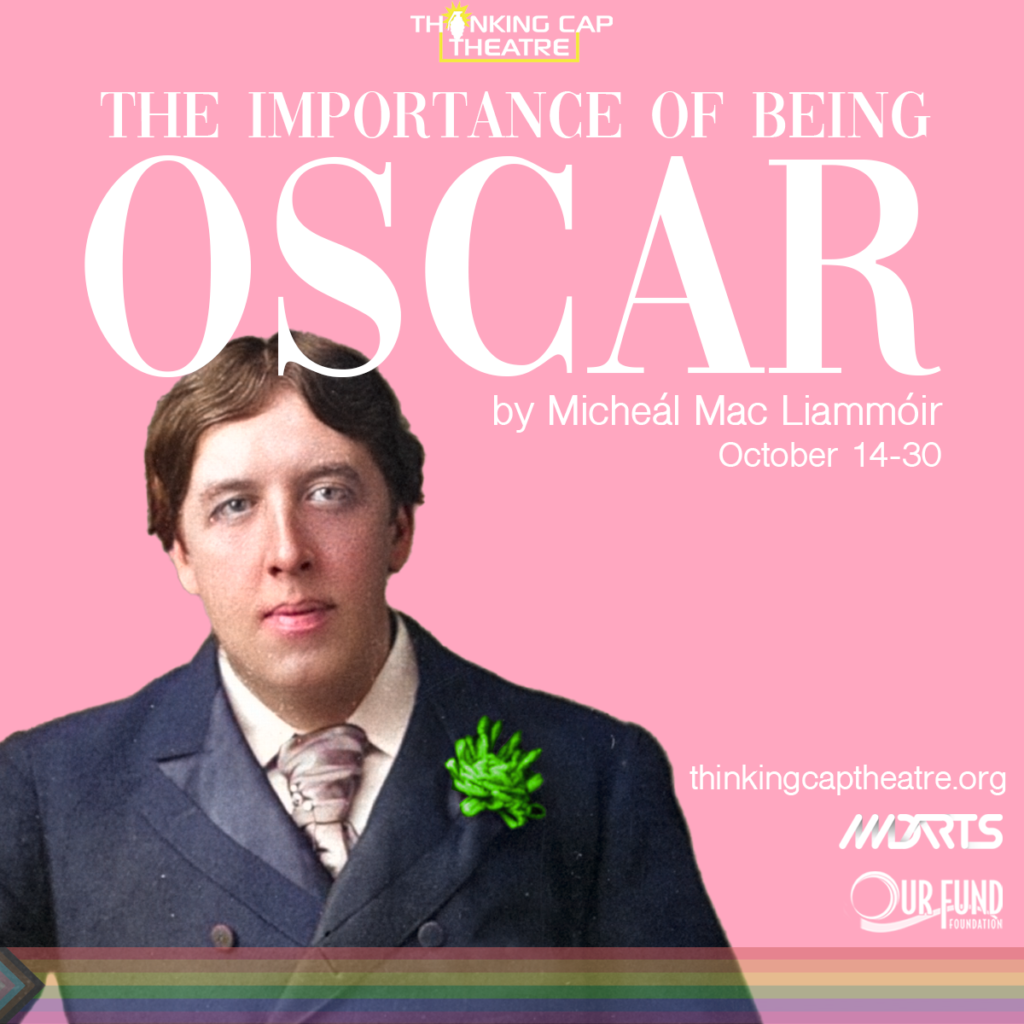 THE IMPORTANCE OF BEING OSCAR
A vibrant theatrical reexamination of the cultural icon Oscar Wilde.

"every bit as Wildeanly witty as Oscar at his best"
The Irish Times

Join Thinking Cap Theatre at MAD Arts for The Importance of Being Oscar by Micheál Mac Liammóir. This award-winning theatrical reexamination of cultural icon Oscar Wilde is a tapestry woven from Wilde's diaries, letters, plays, fiction, and poetry. Originally conceived as a one-person show in the1960s, in TCT's vibrant revival, three actors will channel Oscar and a host of other characters.

Get ready for a Wilde ride that will leave you inspired!

Featuring Ronnie Larsen, Bree-Anna Obst, and Travon Pierre

Directed by Nicole Stodard

The production has been made possible in part through an Arts and Culture Grant from OurFund Foundation.