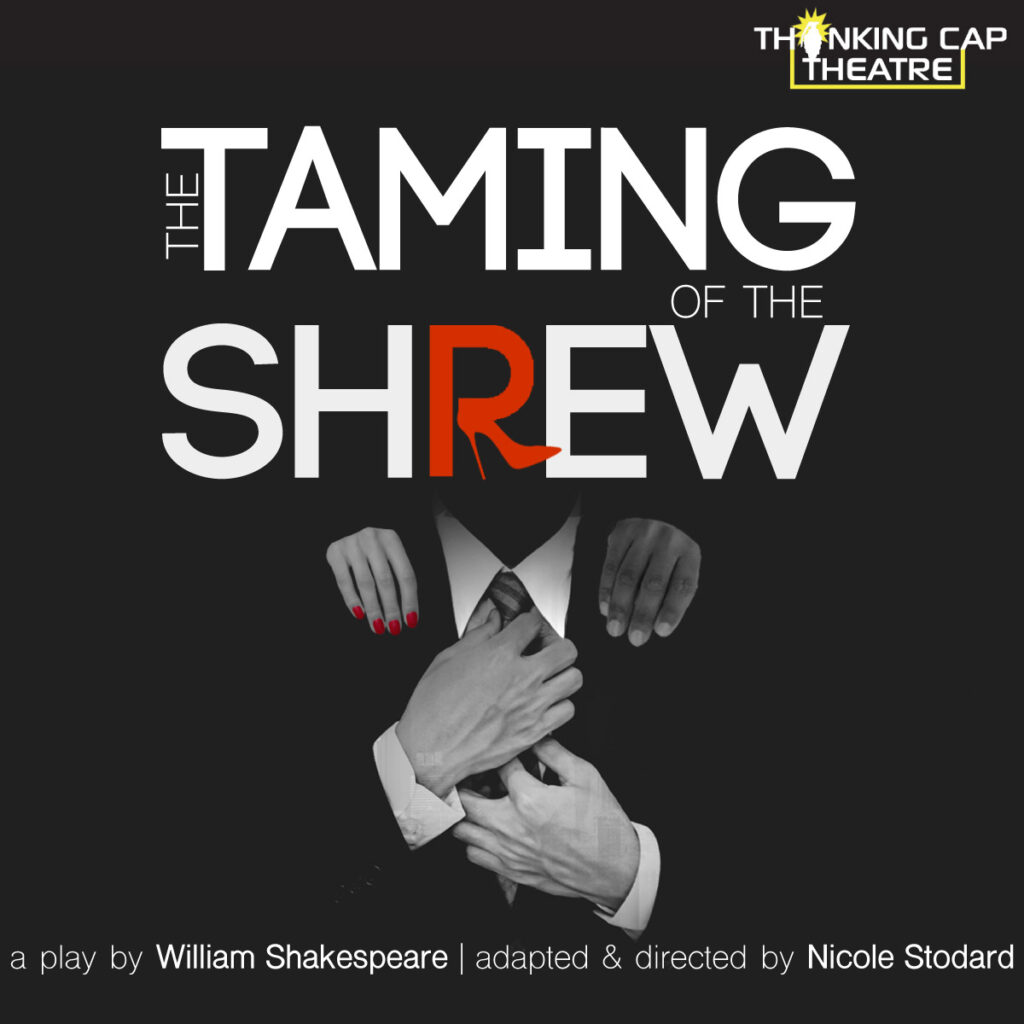 THE TAMING OF THE SHREW by William Shakespeare
Adapted and Directed by Nicole Stodard

PERFORMANCE DATES AT THE BROWARD CENTER FOR THE PERFORMING ARTS
Friday, March 22 | 7:30pm
Saturday, March 23 | 3:00pm & 7:30pm
Sunday, March 24 | 3:00pm
Thursday, March 28 | 7:30pm
Friday, March 29 | 7:30pm
Saturday, March 30 | 7:30pm
Sunday, March 31 | 3:00pm
Monday, April 1 | 7:30pm
Wednesday, April 3 | 7:30pm

TCT's last Shakespearean revival, a reimagining of Shakespeare's great tragedy King Lear, was named one of the top ten plays of 2018 by Boca Magazine. With SHREW, TCT turns to one of Shakespeare's most controversial works, a play that has left audiences divided on whether the playwright was a misogynist or a proto-feminist. Made famous in a mid-twentieth century revival that starred real life sparring lovers Elizabeth Taylor and Richard Burton, this comedy epitomizes the age-old battle of the sexes in the tumultuous courtship of the characters Katherina and Petruchio. Thinking Cap's innovative new staging will allow performers and audiences alike to experience and judge different casting and directorial choices in real time to explore our shifting perceptions of what's playable, offensive, or funny. "Shakespeare's works play differently in every age. This particular work presents a meaningful opportunity, in this moment, to 'hold a mirror up to nature,' in the words of Hamlet, and to demonstrate the perennial nature of some of our current debates," says Stodard.
This main stage production is part of The People vs. Shakespeare's Shrew, a multifaceted project that invites audiences to engage deeply with this problem play through complementary programming that includes the following: a staged reading of Shakespeare's first folio script of SHREW; a staged reading of John Fletcher's 1611 response play entitled The Woman's Prize or the Tamer Tamed; Sunday Talkbacks with the cast and creative team; and 'Shakespeare Was Here,' a 6-episode podcast series with Shakespeare practitioners and scholars from around the country.

Support for this program has been provided by the following Funds at the Community Foundation of Broward: John O. and Victoria C. Kirby Fund, Frederick W. Jaqua Fund, The Frederick A. DeLuca Foundation Broward Community Fund. Sponsored in part by the State of Florida through the Division of Arts and Culture and the National Endowment for the Arts, Broward County Cultural Division and a grant from The Our Fund Foundation, an LGBTQ community foundation, with support from the Broward Center's Arts Access Program.
Sponsors and Community Partners