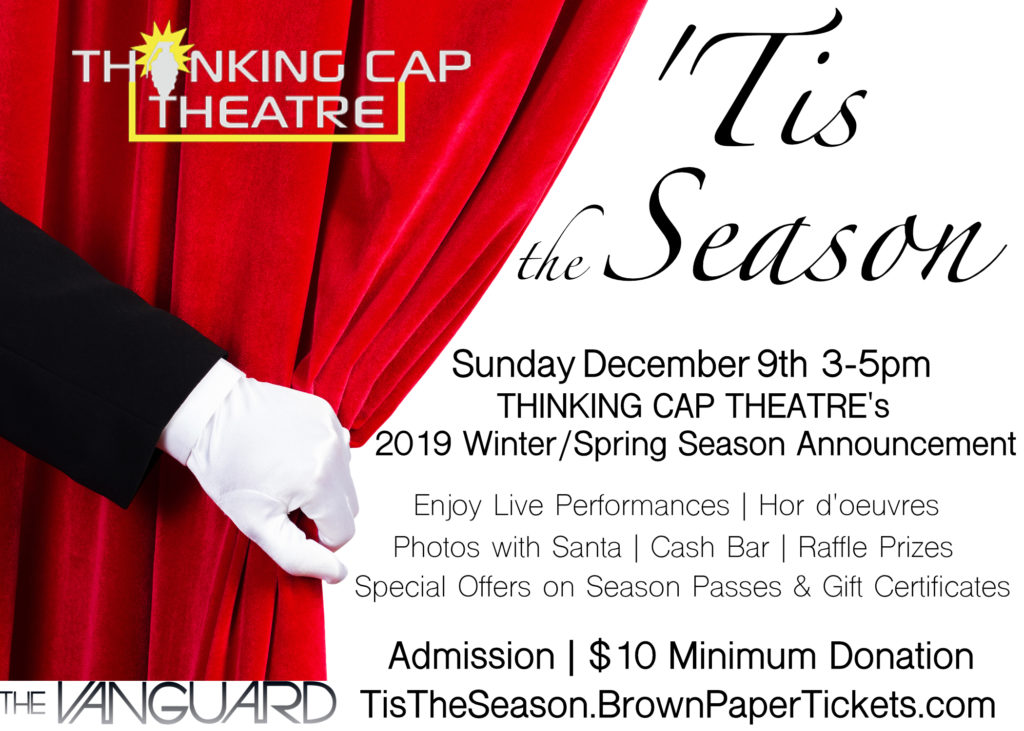 'Tis the Season ~ A Holiday Event
Join Thinking Cap Theatre at The Vanguard for a holiday event that celebrates TCT 2018 Season & Heralds in TCT's 2019 Winter/Spring Season!

Admission is by minimum donation of $10.

Admission includes 1 drink ticket, 5 raffle tickets, light hor d'oeuvres, and live entertainment.

There will be a cash bar. Additional drinks and raffle tickets will be available for purchase.

Looking for gift ideas? Theatre-themed gifts, including gift certificates, holiday decor, and other merchandize will also be available for purchase.

Thinking Cap Theatre SEASON PASSES will go on sale at this event!
Make your purchase at the event and receive an extra discount!