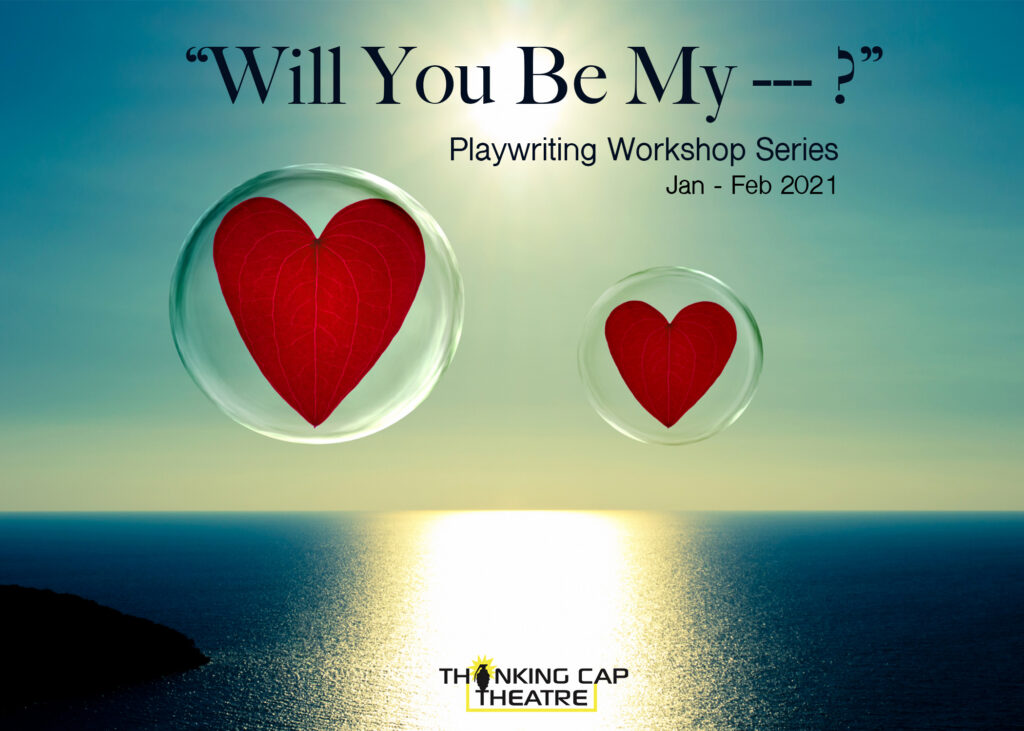 'Will You Be My—?' – Playwriting Workshop
Pleas, ploys, propositions, and proposals have been fodder for playwrights since time immemorial. With Valentine's Day once again imminent, we invite writers to muse on the plights and plot-twists of modern love as they explore our workshop title's open question: "Will you be my --- ?"

Writers will participate in individual and group exercises to generate material for new, original monologues and short plays. Writers will receive feedback on their work from other workshop participants as well as from the Workshop Leaders, Nicole Stodard and Bree-Anna Obst.

Format:
The Writing Workshops will take place over Zoom. Participants will be provided a link upon purchasing tickets to each Workshop.

Frequency:
This Workshop will consist of 3 virtual sessions.

Mon. Jan. 11th, 6:30-9pm
Wed. Jan. 20th, 7-9pm
Sat. Jan. 30th, 3-5pm

Writers will submit working drafts on Friday, January 22nd at 5pm in order to receive feedback from Workshop Leaders and make revisions before the January 30th session.

Writers will submit final drafts of the pieces they wish to have considered for inclusion in Thinking Cap Theatre's Valentine's Day virtual play reading event by 5pm on Feb. 5th.